Underground Symphony is proud to announce a deal with Arca Hadian for debut album release. The Italian band, founded by guitar player Federico Di Pane and singer Carlo Faraci (ex-Odyssea) plays a melodic power metal with symphonic arrangements and prog influecences.
"The Prophecy" was mixed and mastered by Simone Mularoni at Domination Sounds Studio (DGM, Secret Sphere, etc) and it's anticipated by the single "Waiting For The Light". The video is available at the following youtube link: https://youtu.be/VPRW1CEzdSg.
The Arca Hadian debut album is a masterpiece for fans of Masterplan, Avantasia and Allen / Lande project and it will be available at 15th September under Underground Symphony Records in deluxe digipak edition. Here's the full tracklist and Artwork.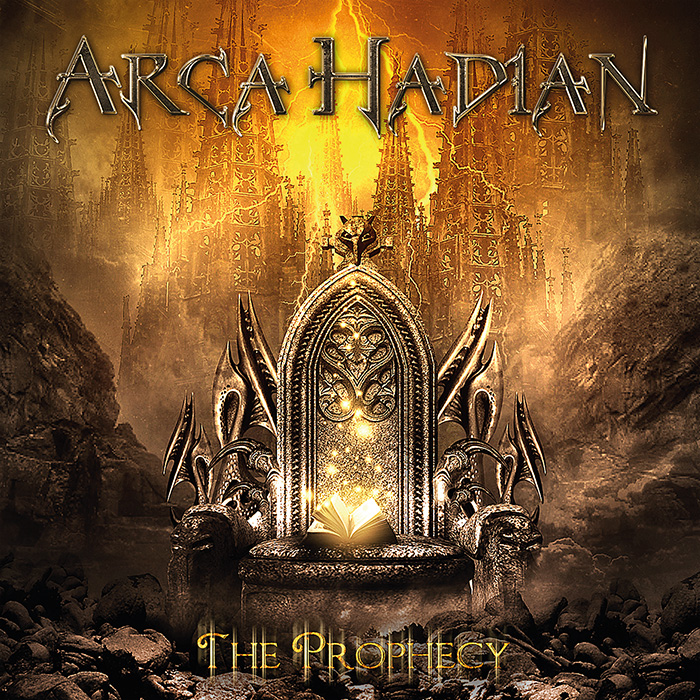 TrackList:
01 – Intro
02 – Waiting For The Light
03 – Killing Dreams
04 – Remembering The Savage Fury
05 – The Lord Of Sacrifice
06 – Future In My Mind
07 – Resistance
08 – The Prophecy Of Victory
09 – Words To You
10 – A New Beginning
11 – Dreamer's Ride
12 – Rising Force (Malmsteen Cover)