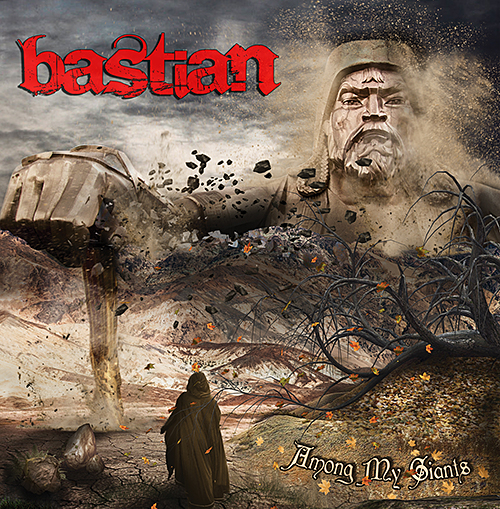 Underground Symphony is proud and exiting to announce that Bastian, Sicilian band led by the guitar player Sebastiano Conti, has just officially entered its roster.
The debut Album "Among The Giants", will feature top class international players: Mark Bolas and Mark Vescera at the Voice, J.Macaluso, Vinny Appice and Thomas Lang at the drums.
This debut album will contain 14 songs based on a mix between Hard Rock and Classic, a metal sound influenced by old masters such as Led Zeppelin, Deep Purple and Black Sabbath, sometimes flirting with classic blues sound in Steve Ray Vaughan and Eric Clapton's style.
The whole work is enhanced by the magic touch and the professionalism of Mark Boals and Mark Vescera.
This album will be available from February in a limited Digipack Edition. Graphic Artwork is conceived and realized by Jahn Carlini.
Line-up:
Sebastiano Conti:  Guitars
Corrado Giardina:  Bass Guitar
Michael Vescera:  Vocals.
Mark Boals:  Vocals
John Macaluso:  Drums
Thomas Lang:  Drums
Vinny Appice:  Drums
Giuseppe Leggio:  Drums
Track List:
01. Odyssey
02. Mother Earth
03. Hamunaptra
04. Tambourine Song
05. Secret and Desire
06. Sexy Fire
07. Lights And Shadows
08. Justify Blues
09. Magic Rhyme
10. The Beach
11. The Fisherman
12. Song Of The Dream
13. Soul Hunters
14. An Angel Named Jason Becker