Underground Symphony is proud to announce the forthcoming release of "Flames From Below", the third album of Perpetual Rage, a melodic Heavy Rock/Metal band from Kuopio, Finland, founded in 2009.
The band's influences come from 1970s and 1980s Rock and Metal music and the members have a long experience of playing this kind of music since the 90s.
The current line-up has been together since 2014.
Perpetual Rage combines hard rock and heavy metal in their music.
The lyrics are themes of sci-fi, horror, fantasy and real life twists.
Powerful singing, heavy guitar riffs, melodic atmospheres and rhythmical basis.
The band is not trying to reinvent the wheel but wants to entertain its listeners with their own view of heavy music.
The album will be released in June 2020, in CD-digipack edition and will be available on all major digital stores.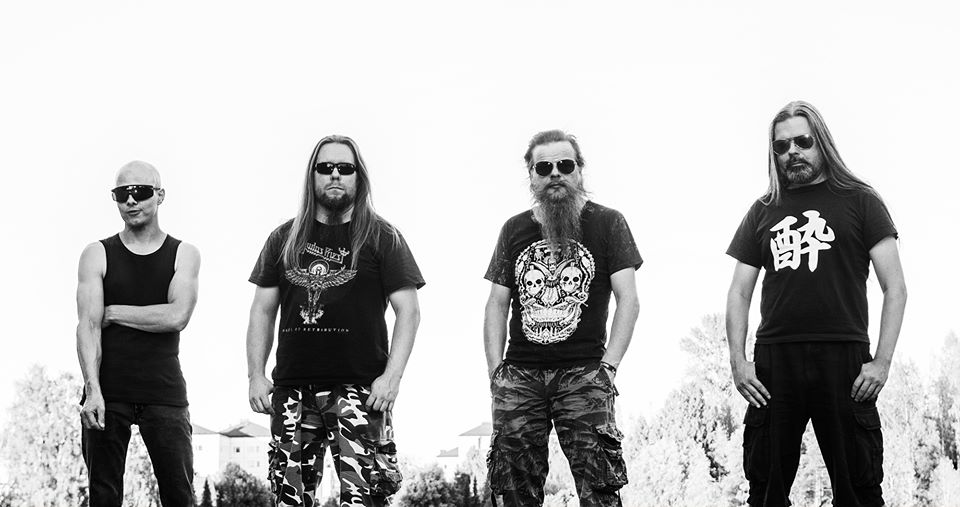 Line Up:
Ari Helin: bass
Kari Hyvärinen: drums
Petri Hallikainen: guitars
Tomi Viiltola: vocals
Tracklist:
01. The Call
02. Replicant
03. Hollow Graves
04. Enlighted By Darkness
05. Devil Angel
06. Down To The Wire
07. Flames From Below
08. The Crimson Shining
09. Lost In A Dream
10. The Edge Of Time