RELEASE DATE:  FEB 2019
CATALOG #: US CD-180 A/B
BARCODE: 8032790491524
FORMAT: DIGI CD
STYLE: SYMPHONIC METAL
Line-up:
Francesco Vadori – Vocal
Luca Moser – Guitar
Mattia "HeadMatt" Carli – Guitar
Diana Aprile – Drums
Fabio Sartori – Bass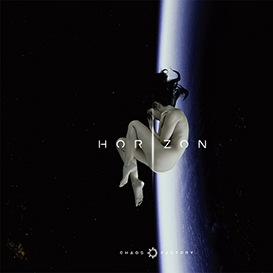 Tracklist:
01. Human Orogeny
02. Crystalline
03. We Believe
04. Juggernaut is Coming
05. Affinità Morenti
06. Whispers in the Dark
07. Universal Flow
08. Horizon
09. Come Lacrime nella Pioggia
10. Running Wild
11. Sins of the Lambs
12. Polychrome Glows
01. Ans Zarathustra sais: Horizon
02. Sento la morte nel sogno che viene
03. Drying her Tears
04. In the Dephts of the Void
05. L'ultima Madre
06. The Doom of Destiny
07. Nel Profondo dell'Universo
08. Blue Steams
09. Al Calar della Luce
10. Chaos Variation XVII
Horizon has been designed and structured to transport the listener into a journey through the mechanics that characterize the human being. It is a journey that goes from concreteness to abstraction that brings evolution in musical genres.
It is difficult to classify the album in a particular genre, because Horizon ranges from symphonic metal to impact musical soundtracks, from electronic to classical music, enhancing the musical theme.
The first CD "Perception", and the second "Myth" give to the listener 1 hour and 20 music ecstasy.
"Horizon" will be released on April 15, 2019 in deluxe double CD-digipack format.